Magritte's 16th september
Magritte painted '16 Septembre' and even painted it twice as a gouache and an oil on canvas both exist. Magritte was Belgian famous painter.
The painting shows a tree, at night and a moon in its first quarter.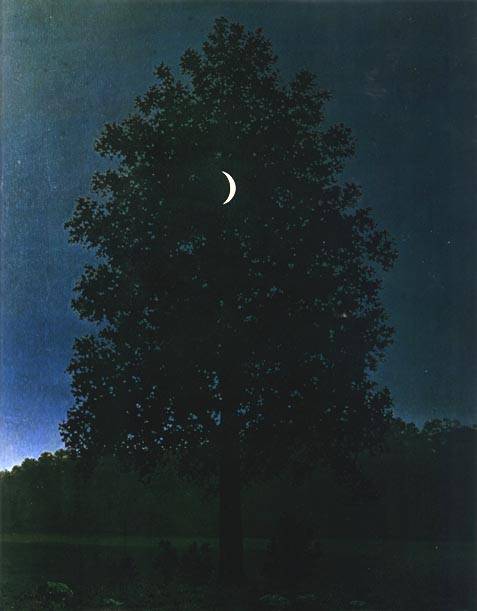 Magritte's 16th September
Marc Bolan was killed, on 16th september, when his car hit a tree, at night... It's interesting checking the moon's state on night of 16th september 1977. Indeed the moon on that night was near to reach its first quarter that was exactly reached on 20th september, day of Marc's funerals.
It is very unlikely that Marc Bolan was ever aware of this paintings as they were not showed in France, and even less in Le Louvres, during the seventies, despite the rumour that spread in Bolan fandom for a while.
see the same page in French
main menu , records , concerts , TV appearances , Recordings , Films & Videos , Press reviews & pictures , Covers & Tributes , Useful Links
---
© Pierre Champion 1999-2012