16th/23rd july1970,
# 8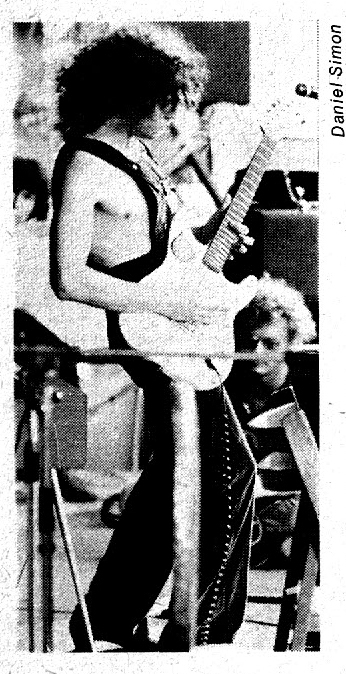 Marc BOLAN
TYRANNOSAURUS REX
A prehistoric animal lost in the 20th Century
There are two things that shock at first in Marc BOLAN (the soul of TYRANNOSAURUS REX) : his unbelievably poetic music and his almost feminine grace.
Marc lives in a world full of castles, warriors, dragons and wizards. In real life he lives in a villa, in London, near Notting Hill Gate.
"I am a craftman", Marc says, "and I must live near my work. Notting Hill Gate has character… there are plenty of trees, and it's quite cosy"
Marc is 22. His green eyes radiate wisdom, and his chin shows voluntarism. He certainly is one of the weirdest dressed member of the show-biz. "When you feel confident, you can, if you want, walk down Oxford Street without any shame", he says, dressed in extraordinary purple dungarees and wearing woman shoes. "I always wear shoes now, while I used to prefer boots, but these shoes are so comfortable and cheap, they only cost £2. June, my wife, always hassles me for shopping new clothes. She buys all hers at flea markets for about 6 pences".
Marc was born in Hackney in 1947 and grew in South London. He played bass in his first band, Helen SHAPIRO was the singer. They were playing in the streets titles such as "Please Mr Postman", or songs of Elvis PRESLEY or Carl PERKINS.



"when I was 14 my parents moved to Wimbledon. I left school. For 2 weeks I've been working at day in a clothing store, and cleaning in a Wimpy bar at evening". Then he left England for our country. " I lived in France for six months with a magician who had tons of books. All I did during six months was read, read, and read. He teached me a lot of things such as "unreality in your mind is reality indeed".
When he returned from France, profoundly changed, he met with Jim ECONOMIDES, an American who produced the Beach Boys. Marc sang a few of his songs for him. The result was (his first single) "The WIZARD", that he still sings on stage, masterfully like in Rotterdam. Since then his career never stopped. He did many appearances and tours with 'The Who' and 'The Small Faces' (very same type of characters indeed). In 1967 Marc met the percussionist Steve TOOK. They played their first gig for £2 at 'the Middle Earth"… Tyrannosaurus Rex was born.
Last year, after 3 LPs, Marc and Steve parted, after musical disagreement. Micky Finn joined immediately.
"I was allowing myself 5 years to make Tyrannosaurus Rex big", says Marc. "I'm a bit disappointed. I am slowly accepting not being made for the 20th century. I will move to the country and explore my brain… how? I don't know… I will think".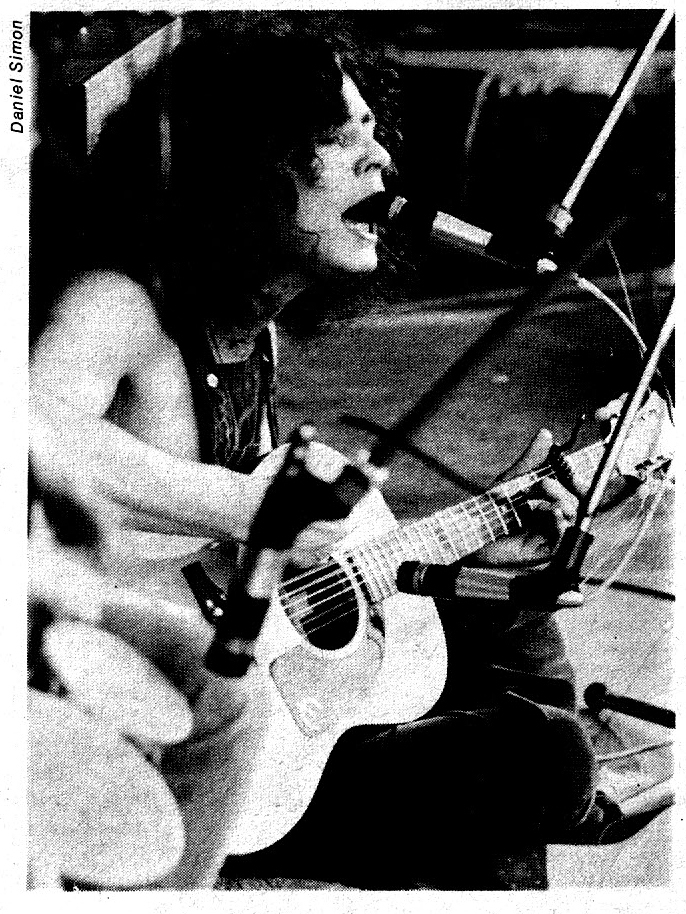 Marc is currently working on his 5th album. This one will be almost all electric. Indeed Marc is actually moving to blues and Rock and Roll, as we witnessed in Rotterdam. He has just bought a 1947 Gibson with a fantastic sound.
"I'd like to read music, but there are so many things I'd like to do… to learn playing piano, for instance. I would like to write a symphony for 2000 electronic guitars"
These are Marc Bolan's feelings, poet with magic imagination and sensitivity, and singer with such a unique voice (that has recently been nicked/copied by Ray DORSET of Mungo Jerry), swimming, as every great troubadour, an ocean of non celebrity. Nadia MICHEL