Recordings
Marc Bolan and T.Rex recorded in France, part of their two hit albums : 'The Slider' and 'Tanx'. That was in 1972.
They came back, once, in 1975 to records tracks that weren't released during Marc's life time.
All this recordings took place in a single studio : The 'Strawberries Studios' at the 'Chateau d'Herouville'. This studio belonged to the French composer Michel Magne, and had his 'heure de gloire' during the seventies. During that 10 years, the greatest name of Rock music have recorded there : David Bowie, Elton John, who named his 'Honky Chateau' after the 'Chateau d' Herouville', Fleetwood Mac, Johnny Halliday, Jacques Higelin. And many more. You'll read the story of The 'Strawberries Studios' and his different owners on the site dedicated to Michel Magne.

Located 30 kms North/Northd-West to Paris, on Herouville's borough, very close to Pontoise ( see the map ), this castle added luxury to the worldwide highest standards for a recording studio
.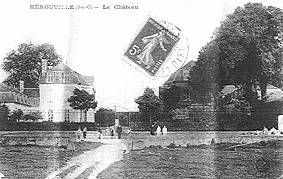 However,Michel Magne let the direction to Yves Chamberland in 1973. This lead to a decrease in quality both of material and luxury. After this first crisis the direction went to Laurent Thibault who gave it a second life with highlight from 1976 to 1980. Laurent was expelled in 1985 by the new owner after numerous financial and court problems .The 'chateau' has been deserted since the middle of the 80's.
By 1974, Marc also came to France for the recording of the 'Light Of Love' promotional film.
1972
Thursday 3rd February
Recording of 'Ballrooms Of Mars' from 'The Slider' lp, and overdubs on 'Thunderwing'. Recording of the TV concert for 'Rock en Stock'. ( see TV Appearances ).
Wednesday 8th March/Sunday 12th March
'The Slider' album was recorded for the most while this 5 days sessions.
Basic tracks for 'Metal Guru', 'Lady', 'Rabbit Fighter', 'Mystic Lady','Rock On', 'The Slider', 'Baby Boomerang', 'Spaceball Ricohet', Main Man' and 'Buick Mackane' were recorded there. Tony Visconti was in control. The 'Chateau' sound enginner, Dominique Blanc-Francard, is probably quoted as Dominique on 'The Slider' sleeve.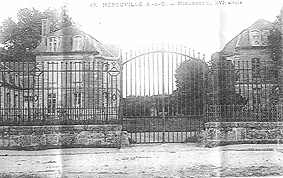 Tony Visconti's comments on both those and Tanx recordings can be read at on his site under T.Rex section.
Tuesday 1st August/Friday 4th August
'Jitterbug Love', 'Life's Strange', 'Easy Action', 'Rapids', 'Free Angel', 'Mad Donna', 'Highway Knees Blues', 'Fast Blues', and 'Children Of The Revolution' had their basic tracks recorded during this sessions. At the start of 'Mad Donna' a French little girl introduces the song by saying : 'Donna La Folle par T.Rex'. According to Marc, 'she was the daughter of a guy called Michel Delorme ( fanclub newsletter april/may '73 )
Mick Gray aka Micky Marmelade, roadie with T.Rex at that time denies this and says she was the daughter of the CBS France boss who visited T.Rex while they were recording. We can trust Micky's recollections.
Saturday 21st October/Wednesday 25th October
Within five days again, most of the tracks for the 'Tanx' album were recorded : 'Tenement Lady', 'Mister Mister', 'Broken Hearted Blues', 'Darling' ( later stuck to Tenement Lady to produce what seemed to be a single song ), 'Shock Rock', 'Country Honey', 'Born To Boogie',, 'The Street & Babe Shadow', 'Left Hand Luke', and 'Solid Gold Easy Action'.
1975
Sunday 19th May
Marc came back to 'Le Chateau' and recorded the basic tracks to 'Billy Super Duper' and 'Depth Charge'. The two songs were not to be released during Marc's lifetime.
the same page in French
main menu , records , concerts , TV appearances , Films & Videos , Press reviews & pictures , Covers & Tributes , Useful Links
---
Cliff Mc Lenehan's book 'Marc Bolan 1947-1977 A Chronology' has been a precious help for this page. Find all details on this book and how to order it at : http://start.at/kliff